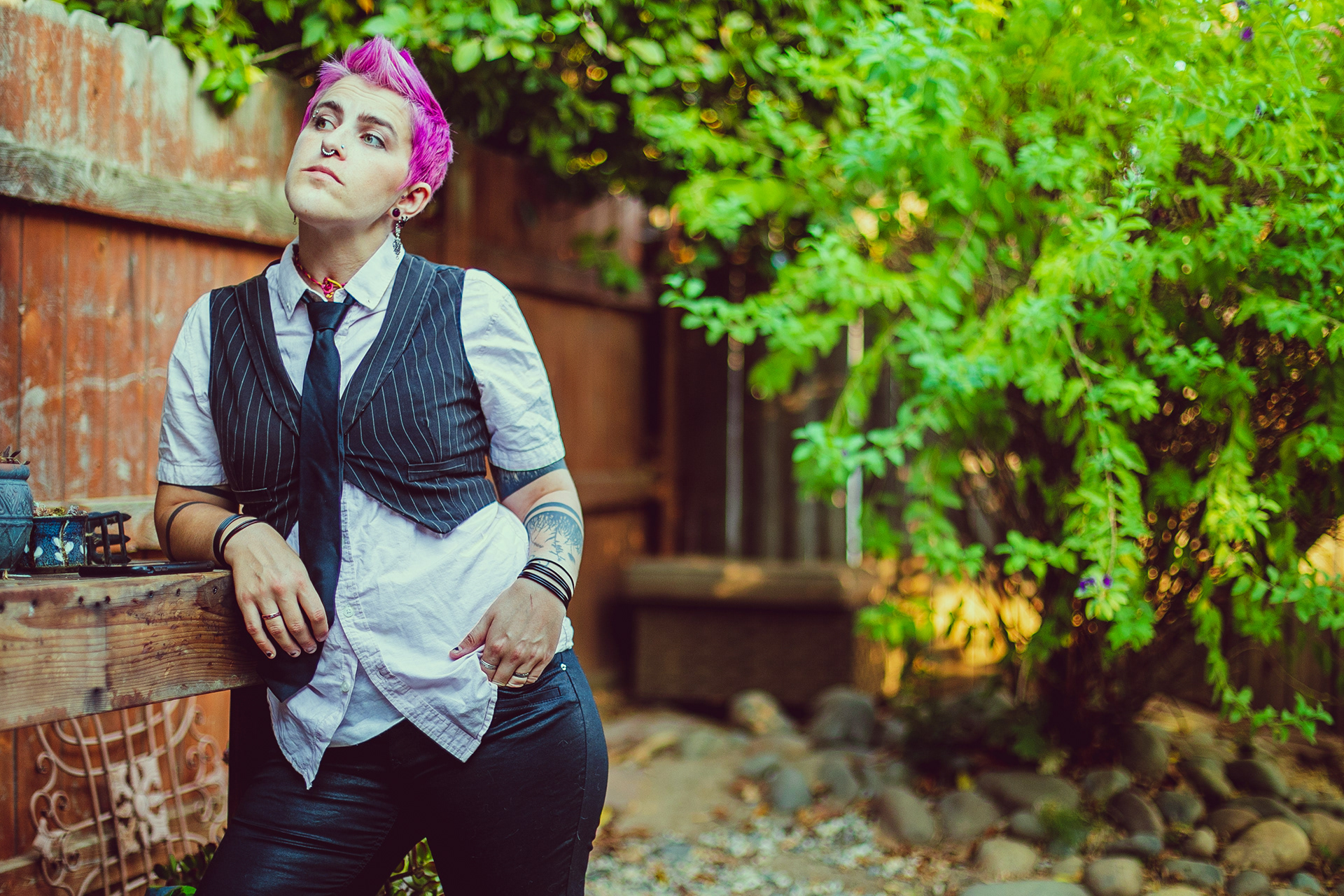 Hi! My name Is Kayleigh and I'm an on-location portrait photographer located in Sacramento, California who also moonlights in the Bay Area, Seattle, and LA, as travel permits, specializing in family, children, portraits, and boudoir. My style leans towards an attention to detail and a love of candid authenticity. I want to capture you or your family showing your true selves. I don't want to show a Pinterest-based idea of you, I want to you show you as you are and as you normally interact with the world and other people. I have no pre-conceived notions about what beauty or love look like; I want to showcase YOUR ideas of love and beauty.
Who I am: I'm a queer disabled nonbinary artist who has been taking pictures professionally for over a decade. I was in a horrible car accident in early 2018, so my voice is quiet, but kids actually like quiet better, I've discovered. My hair changes CONSTANTLY, so the photo is highly unlikely to represent it. I have a bachelor's in photography from California State University - Sacramento, and a second Bachelor's in Psychology from Mills College in Oakland. When/if I go back to college,  I intend to do a PhD in pediatric neuropsychology. I do not have kids (and will not ever, but I have lived with/helped raise toddlers), but I ADORE working with them and have for over 12 years. I was also trained as a behavioral technician for autistic children, so I have experience with all varieties of brains, bodies, and abilities. 
I have taken hundreds of thousands of photos of EVERYTHING and I love it. I love sharing with people the way I see the world and how much it delights me. I love nature and getting dirty and going on adventures. I want to share the tiny details of the world with you, and get to know you through art.